Review Detail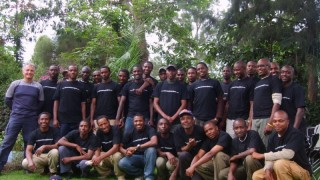 Travel & Tourism
Team Kilimanjaro
May 29, 2013
Great service, amazing team to help you to the top!
Accessibility of Services
10.0
Team Kilimanjaro we're great in doing everything possible to give you the best chance of summiting. Carefully planned routes, lots of great food and good tents all helped towards a successful summit. Leading up to the climb communication by what's app was quick and advice was excellent.

Faraja my guide and his team on the mountain were great and delivered a 5 star service. I enjoyed the whole trek and would recommend Team Kilimanjaro to anyone who wants to get to the top and have a great trek along the way.
Corroboration of Service Usage
Date of Transaction
September 26, 2020
Comments