Review Detail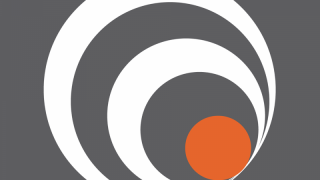 Business Services
Super User
July 10, 2015
Exposure pushed us to find our greatest operational weakness!
Accessibility of Services
9.5
I would be impossible to overstate my gratitude to the Exposure team for the enormous gains that I am confident that we are in the process of enjoying as a direct consequence of our having contracted their services.

As a business owner it is tempting to think that one knows one's own business too well to be able to benefit from the advice of an outsider. But what I discovered through working with Exposure was that it is this very way of thinking that has probably been holding us back from making massive potential gains.

We had developed an efficient and slick procedure for dealing with new business. Our staff were very well trained at assisting new customers and we were enjoying good volumes of business. Frankly, we were content with the workload and couldn't really see why anything should be changed.

Through a personal recommendation, we had reason to believe that Exposure were good people and really cared about the outcomes of their clients, so we finally went ahead and decided to give them a go, and having made the decision to use them I made a conscious effort to comply with all their requests, even where these didn't see relevant or helpful to me, because I know how frustrating it is myself when a client doesn't let you do what you do best and tries to micro-manage you.

Anyway, Exposure have this thing about the importance of reporting. I think it's number 6 of their 6-step strategy. In principle I agreed with, but didn't see at the time that we were not really do much to exploit this step. So, Exposure politely but persistently pushed us to search through all our data and create a dashboard that proved what percentage of clients approaching us were actually going ahead and doing business with us. The results were shocking and I accepted that something had to change.

We actually came up with what I think is probably the most effective strategy we'll implement to address this weakness ourselves, but the reality is that had we not been pushed to implement all 6 steps of the strategy, I would estimate conservatively, that we would likely have gone on effectively donating some £200K to our competitors annually.

Frankly, I was stupid not to implement these procedures before. I think business owners tend to be too independent and are so used to making unilateral decisions that - while preaching to their staff the importance of teamwork - they can become too individualistic themselves and too inert where they should be much more proactive: that is, in actively pursuing constructive criticism of every aspect of their operational procedures.

While I hope my competitors ignore this advice, if you're one of my competitors, I would heartily recommend you to get in touch with Exposure today and see what they can surprise you with. But if you do so, please give them free reign to do what they do best, and above all, take their advice! It works.
Corroboration of Service Usage
Date of Transaction
October 10, 2015
Representative
Haydn & Yulia
Comments