Review Detail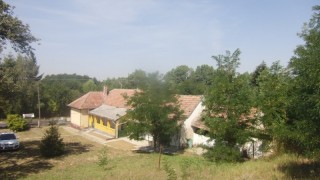 Property Management
MiReviewz 9451577
November 21, 2013
The BEST property company in Hungary!
Accessibility of Services
9.0
We are currently in the market for buying a home in Hungary and had the very good fortune to make contact with Cara. Cara was in regular contact with us before we visited Hungary and provided a very comprehensive list of properties based on our specific criteria, sending extra photographs of suitable properties to us by email. On our visit she and Russ took us to the properties we requested , narrowing down our shortlist as she got to know our likes and dislikes as our visit continued, pinpointing particular properties. Unfortunately, we did not find our perfect property (but did come close) but this was no failure on Cara's part... it was simply down to us.
We have no hesitation at all in recommending her service as she is very professional, trustworthy and honest and we will definitely be back in touch with her in the future.
My husband had the misfortune on a previous visit to enlist the services of a well known property company who promised everything but delivered over priced properties that matched none of his criteria. Cara is a different league; an estate agent who you can trust.
Corroboration of Service Usage
Date of Transaction
October 04, 2014
Transacted?
No, but I have had direct dealings with them
Comments