Review Detail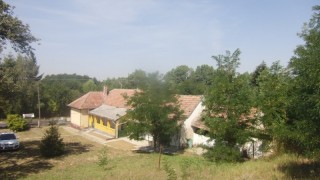 Property Management
MiReviewz 9451577
November 21, 2013
The ONLY place to buy from in Hungary!
Accessibility of Services
9.5
From the very first message I sent about the property Cara was efficient, Friendly and knowledgeable.
I took the plunge and bought such an amazing house far better than anything I would have imagined at no doubt the best possible price, Hungary property and Cara helped me through every (Very easy) step of the process and I had a great time in Hungary finalizing the details, Cara has been happy to help with all aspects of aftercare and has put me in touch with other people that can help with building etc,
This company go far and above what any agent is expected to do and I cannot reccomend them highly enough!, I am thrilled with my new house and know I can always rely on Hungary property for any future purchases I may make, Finally Hungary is a stunning country with great people and I can honestly say for a bargain property it is a great place to buy and with hungary property it's impossible to go wrong!!!
Corroboration of Service Usage
Date of Transaction
August 20, 2014
Comments