Review Detail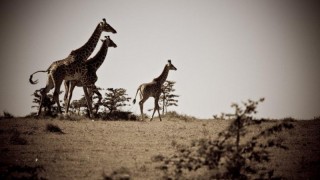 Travel & Tourism
Safari Tours Tanzania
November 26, 2013
Amazing 10 day Safari tour
Accessibility of Services
9.5
I'd firstly like to highly recommend our driver/safari guide Ayub, who definitely went the extra mile (or several hundred of them at times!) to ensure we had a great experience. He worked tirelessly to make sure we got where we needed to be, and spent as much time as we needed on the safari circuit seeing some amazing wildlife... as a passionate photographer I was concerned to make sure we'd optimize our trip for getting some great shots of animals doing their thing in their natural habitat and Ayub really used his many years of experience to help us out. His sense of humor and good communications also kept us going over a few bumpy roads :)

However we also decided to go "all in" for our safari tour of a lifetime! The 10 day tour actually had a couple activity stops along the way which was a nice way to break up the different safaris. We visited the Hadzabe hunter-gatherer bushmen on for a hunt near lake Eyasi, which was a unique experience. We trekked through Masai villages and rolling hills in the beautiful NgoroNgoro highlands and camped out on a windy night; we also climbed 6000ft up an active volcano overnight, which turned out to be almost tougher than hiking Mount Kilimanjaro... but was also unforgettable at sunrise! These hiking breaks were great after spending several days in a row in the Land Cruiser.

On the safari front, we practically caught shots of all the big 5 toward the start of our trip. We were so focused on the density of zebra and giraffes upon arriving at Lake Tarangire we had to be reminded by Ayub that there was more to come :) Later on we were well covered with catching views of Lions, cheetahs, and leopards, as well as one of the few Rhinos in the Serengeti coming up really close. Plenty of elephants, buffalo, wildebeest, baboons, monkeys, hyenas, warthogs, vultures, flamingoes, hippos, crocs, gazelles, ostriches, and many other bird species I will have to look up!
NgoroNgoro crater and then Lake Manyara provided more great wildlife and rounded out the trip nicely. Overall we couldn't have been happier, even with our included "African Massages"!
Corroboration of Service Usage
Date of Transaction
July 18, 2018
Comments