Review Detail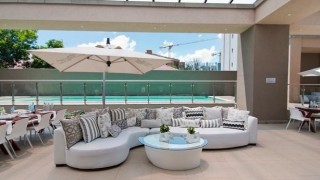 Cafés, Restaurants & Bistros
MiReviewz 621249
June 01, 2015
The Extra Mile!
(Updated: April 21, 2016)
Accessibility of Services
10.0
What a pleasant Sunday lunch stop. Went for a 87th birthday, staff went above and beyond to make her day. The tuna steak off menus is brilliant, as is ordering from the wet fish area. My personal. High light was the deserts. The trio of ice cream sandwiches is a flavour sensation.

Corroboration of Service Usage
Date of Transaction
February 14, 2016
Comments